Sponsorship and Partnership
AHA welcomes sponsors and partners that believe in a future of hospitality industry and would like to positively contribute by providing great value and relevance to AHA mission.
Hotel Supply companies or partners the opportunity to access target markets with further opportunities of sponsorship, which include sponsoring AHA headline events, branding, collaboration in publications, as well as webinars, dinners and many more.
As a sponsor of and participant in extensive event promotions, sponsors are certain to be front of mind and network with like-minded individuals and industry representatives. AHA sponsorship packages are exclusively made to suit your company's distinct commercial requirements. AHA organized events bring together more than 150 member hotel representatives and decision makers, global partners around the world, and representatives of government authorities.
Some info about Sponsorship
2
European Associations Member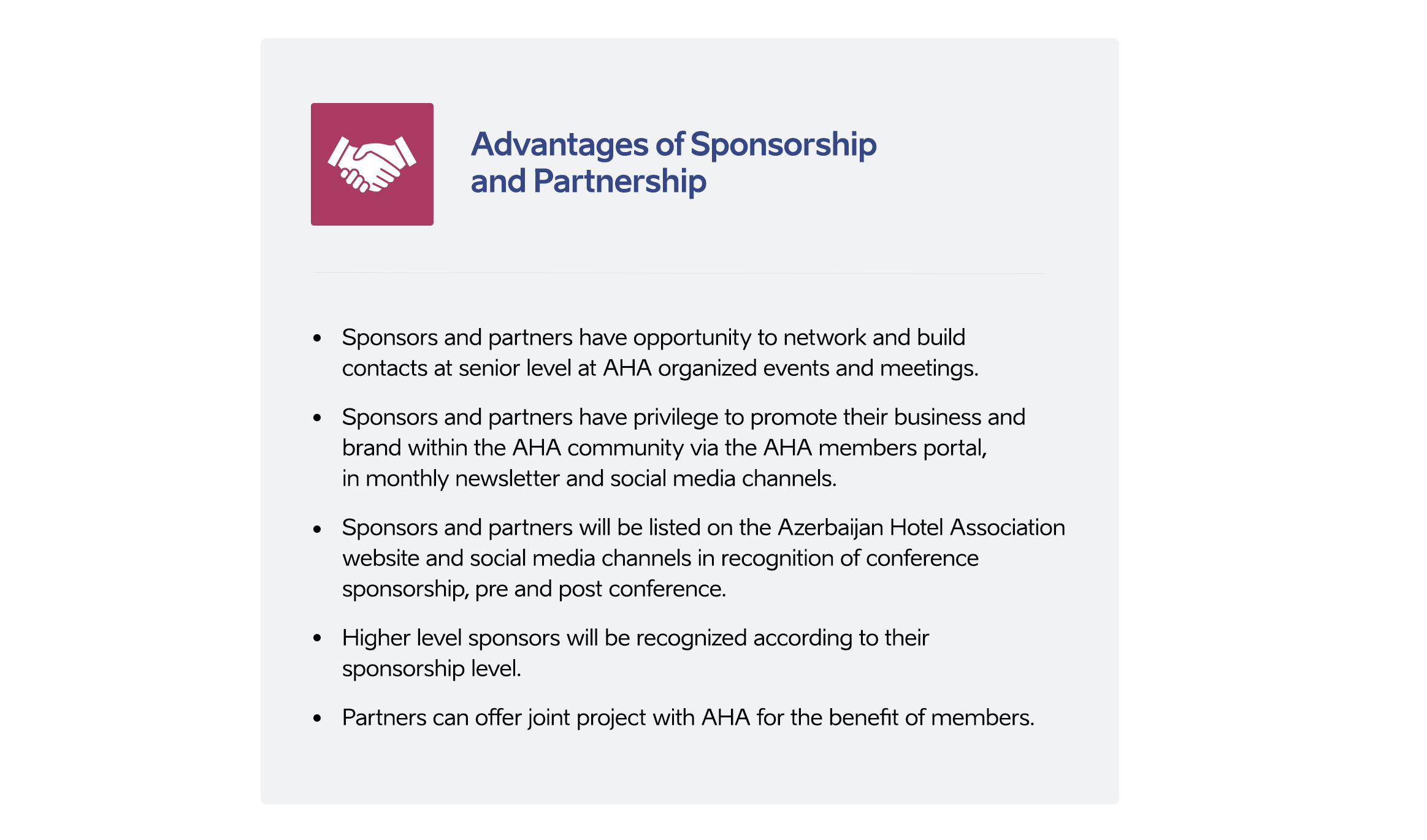 Please choose the type of sponsorship and fill in the registration form for collective stand participation. We will contact you shortly for further details.